So the wedding shoot is coming up and a wedding
isn't
a wedding without a veil and bouquet, and in true E&W style, there's nothing like a bit of D.I.Y
I wanted to match the bouquet in with the wedding dress, not only in color scheme but with the whole vintage look, so I chose to do an entire bouquet made from broken jewelry, vintage buttons, paper flowers and of course with some vintage crochet lace.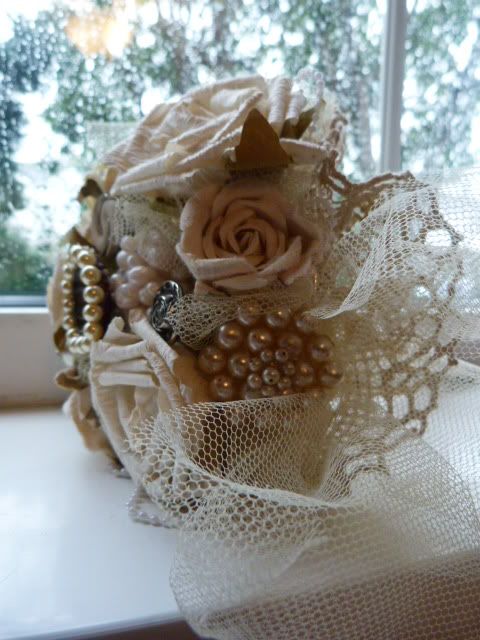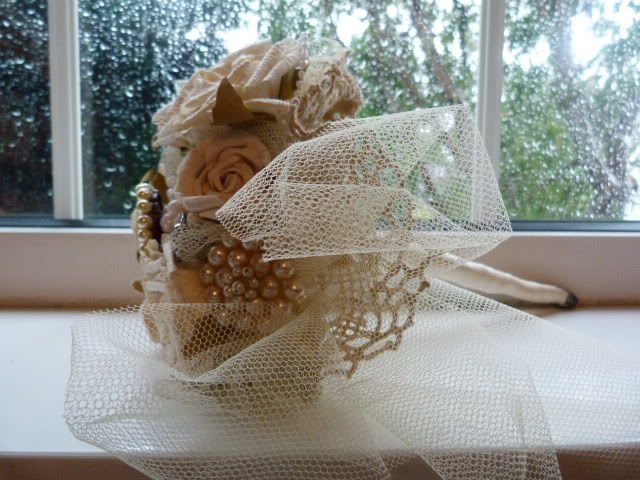 ´
I'm still waiting on the headpiece base to fix the rest of my bits on to…
Lets hope the weather picks up for Wednesday mind, or she's going to be a wet bride!
Maybe I should actually start on the dress mind.